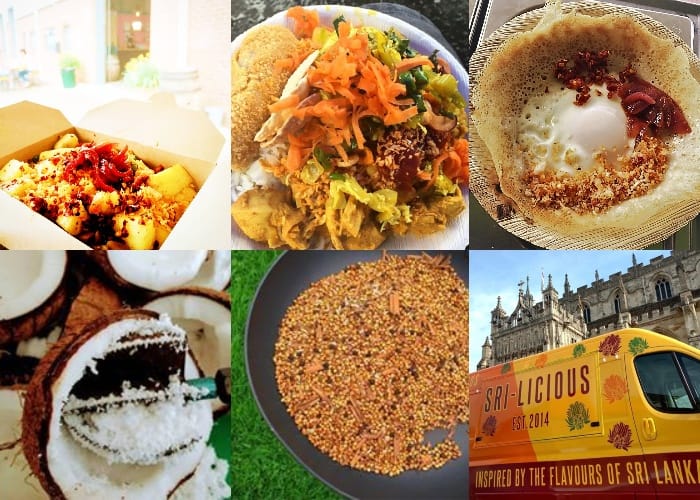 About Us
Inspired by the flavours of Sri Lanka, friends Mary & Callie want to share the experience of the food that they're most passionate about.
What we do
Whether it's an office get together, a birthday party or a wedding, we can provide the catering for your event. You'll also find us at public events around the UK.
Our Menu
See below a selection of dishes we serve.
Kiribath
A traditional Sri Lankan dish of small pieces of coconut rice pudding and sambol, often served on auspicious occasions
Short Eats
Sri Lankan snacks, these are found in roadside stalls all around Sri Lanka. Similar to samosas and spring rolls but quintessentially Sri Lankan!
Kothu
Classic Sri Lankan street food: shredded handmade roti, cooked on the griddle with chopped fresh vegetables and blend of Sri Lankan spices, can be served mild, medium or hot. Served with a choice of sambols.
Egg Hoppers
Bowl shaped pancakes made from a rice flour and coconut milk batter, crispy around the edge and soft in the middle, with an egg poached in the middle and served with sambols.
(Gluten Free, Vegetarian)
Rice & Curry
For the feeling of a proper homely Sri Lankan meal, rice & curry is the perfect comfort food! Served with rice and dhal. Choose as many sambols as you like to accompany it!
Follow us on Social Media!
Street-Food Van & Private Catering
Based in Gloucestershire
Get in touch!
If you would like more information, please contact us.